Green Heart – University of Birmingham
This striking new parkland in the centre of the University of Birmingham's historic campus was completed in January 2019. It provides a unique space for performances, socialising, meeting and studying, while opening up views across the whole campus, as envisaged in the 1920s.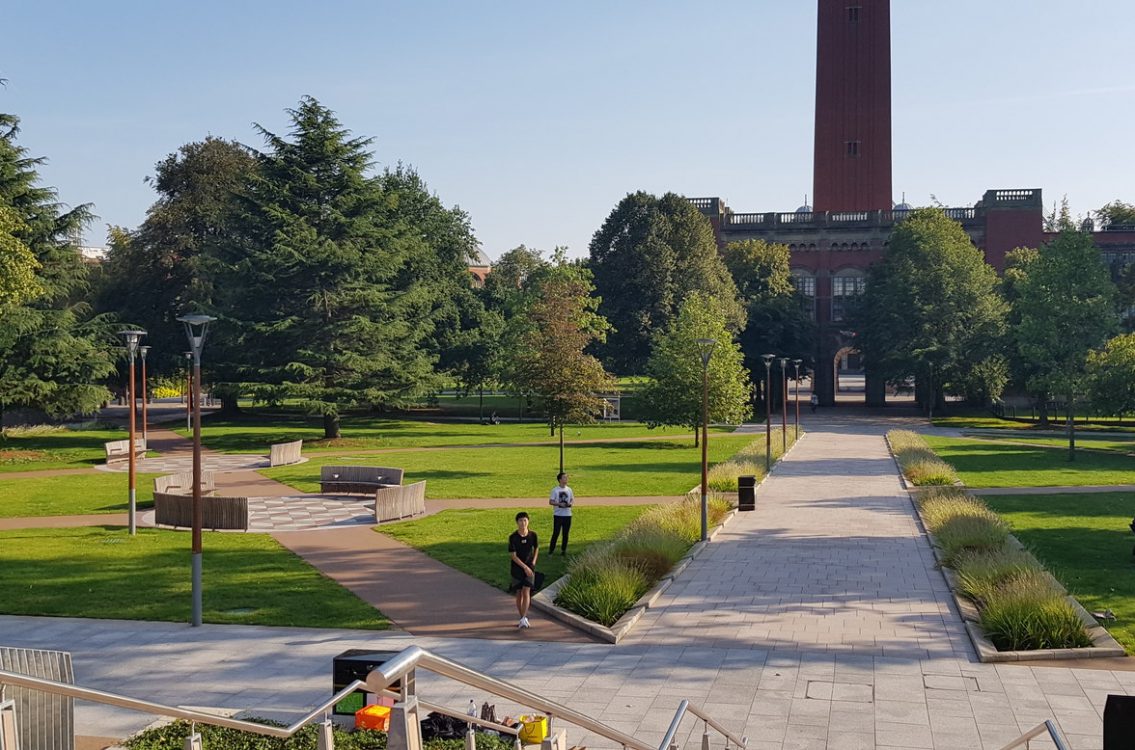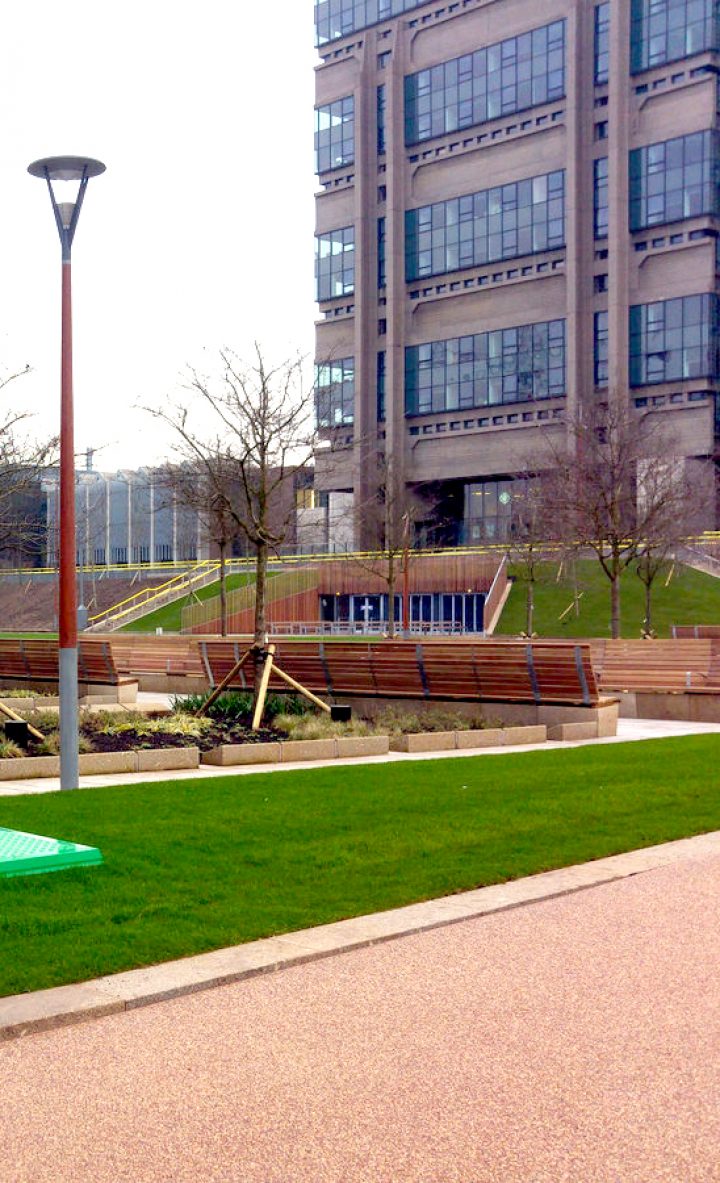 A Striking Transformation for this Historic Campus
Following a lengthy consultation with staff and students about changes they wanted to see to the Birmingham University campus, the decision was made to create a Green Heart at the centre of the campus, a 12-acre site that would open up the university for the staff, students and local community. This would provide an easily accessible outdoor space that could be used for socialising, events and recreation. It was also important that the space would also open up views across the whole campus – something envisaged by the original architects of the university in the 1920s.
Afan Landscapes were hired as the landscape specialists for the project. Key factors from this brief included:
A sustainable eco-friendly environment
A space that was suitable for a wide range of recreational and cultural activities and events surrounded by established parkland trees.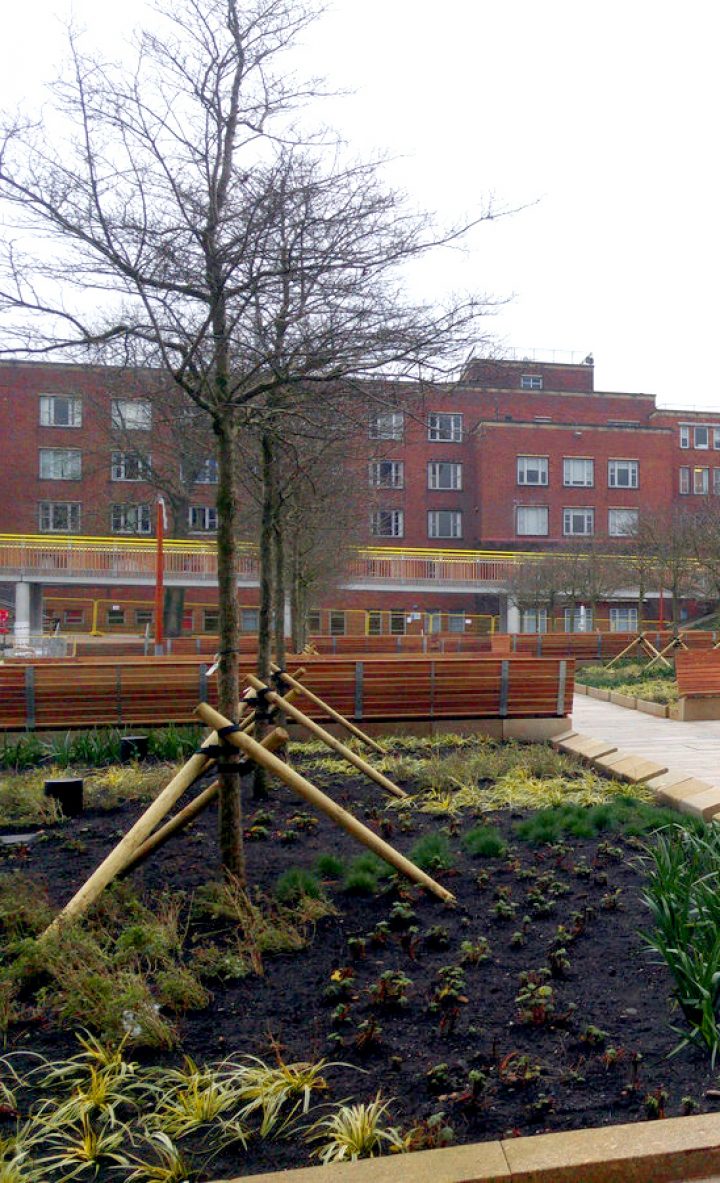 Social, Eco-friendly & Iconic
Key to the sense of space that the university wanted to create was the installation of an extensive central lawn. As well as creating the feeling of a wide parkland, this helped highlight some of the university's impressive buildings, with the iconic clock tower visible from almost every part of the park.
To ensure the space was environmentally friendly and provided a sanctuary for bird and insect life, we planted a range of native trees and grasses, as well as creating extensive wildflower beds.
To help make the space a hub for both social and cultural events, we created an outdoor grassed amphitheatre utilising species enriched turves.
The Green Heart project was completed on time in January 2019, a true transformation to this stunning campus.
*Images copyright of Paul Colins & Phil Champion (www.geograph.org.uk)