Swansea Arena Abertawe
World-class design defines the buildings, parks and structures of the new Copr Bay district in Swansea. South Wales' newest multi-purpose entertainment and events space, Swansea Arena is a brand-new landmark 3,500 capacity indoor arena in the heart of Copr Bay, and a first for the city.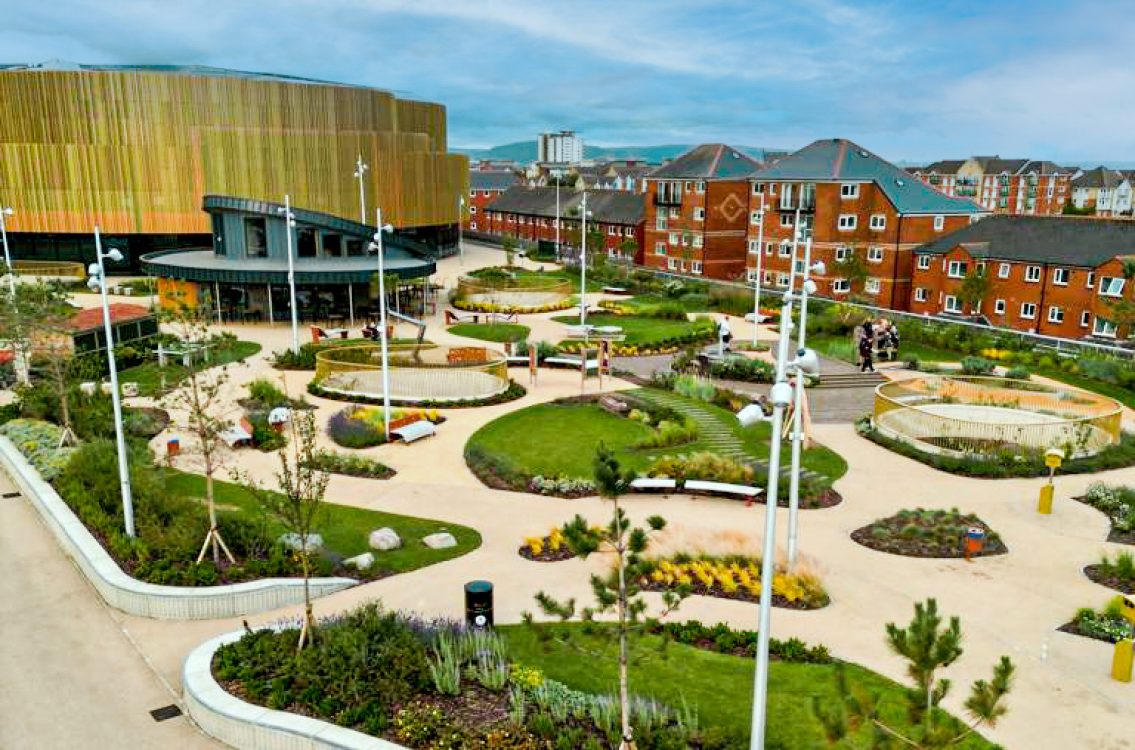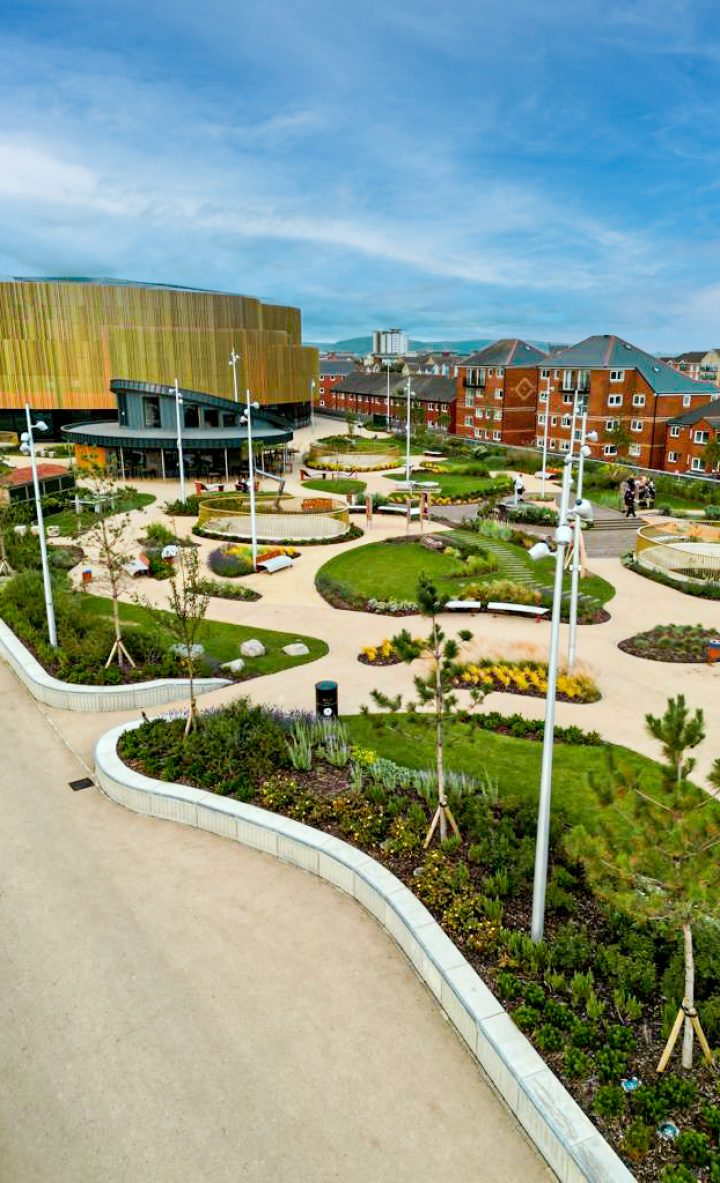 A £135 Million Development
The Digital Arena is at the heart of the £135 million Copr Bay development, and is surrounded by a new 1.1 acre coastal park, accessed by a new bridge over Oystermouth Road.
A 1.1 Acre Coastal Park
Located next to Swansea Arena, the coastal park includes plenty of new greenery, benches, soft play areas and other facilities.
1.1 acres of landscaped gardens surround the new arena and provide an attractive, new space in the city for the community and visitors to dwell.
The gardens were commissioned, installed and planted by Afan Landscapes, on behalf of:
BUCKINGHAM GROUP CONTRACTING Ltd.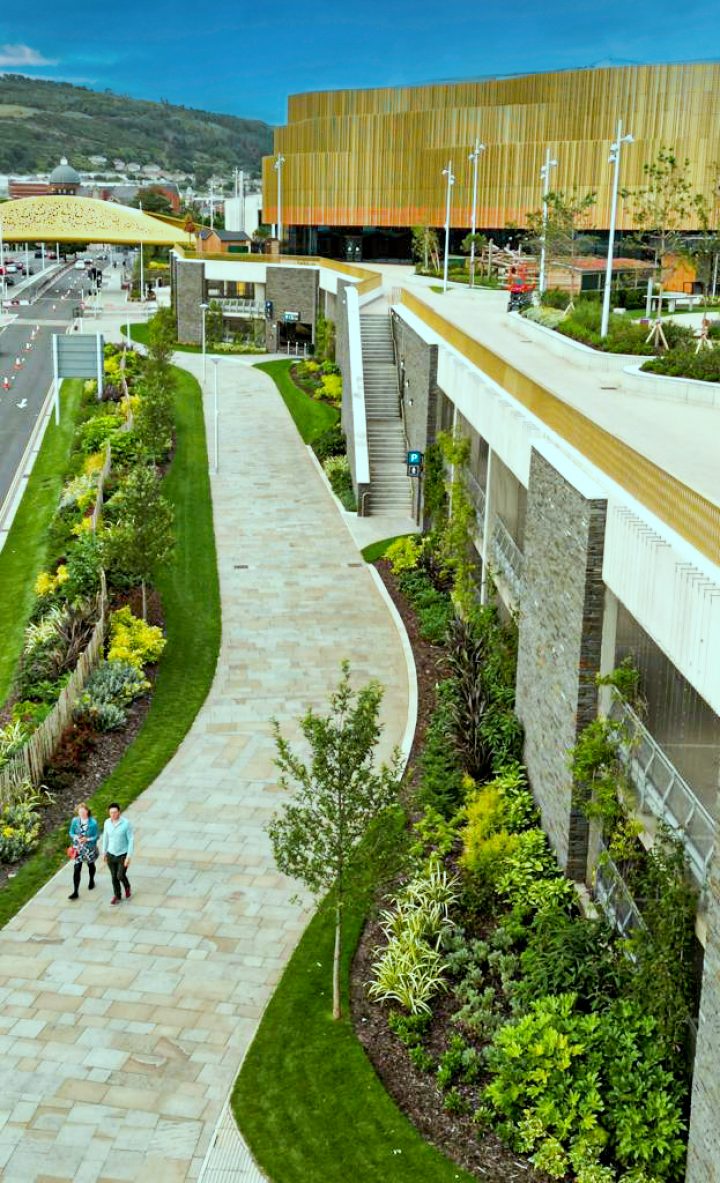 Full Scope of Works:
Highway Landscaping
Structural Tree Planting
Soft Landscaping to High Verge
Green Wall
Mature Shrubberies
Water Feature
Granite Channels
Decking
Planting
Water Connections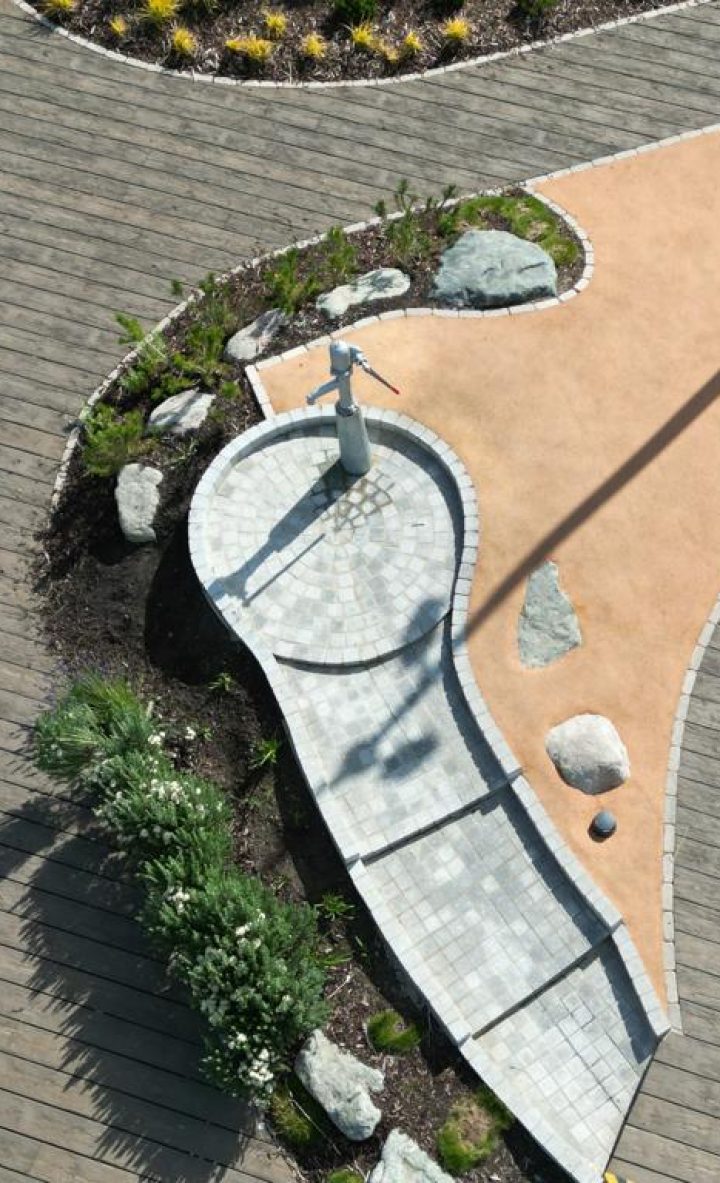 A High-quality Space
This new attraction will give residents, families, city centre workers and visitors to Swansea a high-quality space to relax, meet friends, enjoy the views or get a meal or a drink before an event at Swansea Arena.
Rob Stewart, Leader of Swansea Council, commented:
"The completion of Swansea Arena as well as many other features of Copr Bay phase one means our city is well on track to becoming Britain's best and most dynamic place to visit, live in and do business. Not only will Copr Bay generate millions of pounds for the Swansea economy, but it has also already created thousands of new jobs, both directly and indirectly."
"Copr Bay phase one will serve as a springboard for a brighter, more prosperous future for our city, one which unleashes the full potential of public-private partnerships and shaping a better Swansea for all."